Simple, intuitive and few clicks away
Access all your data from anywhere on any device
GreenGO system products are always available via our easy to navigate Control-Green App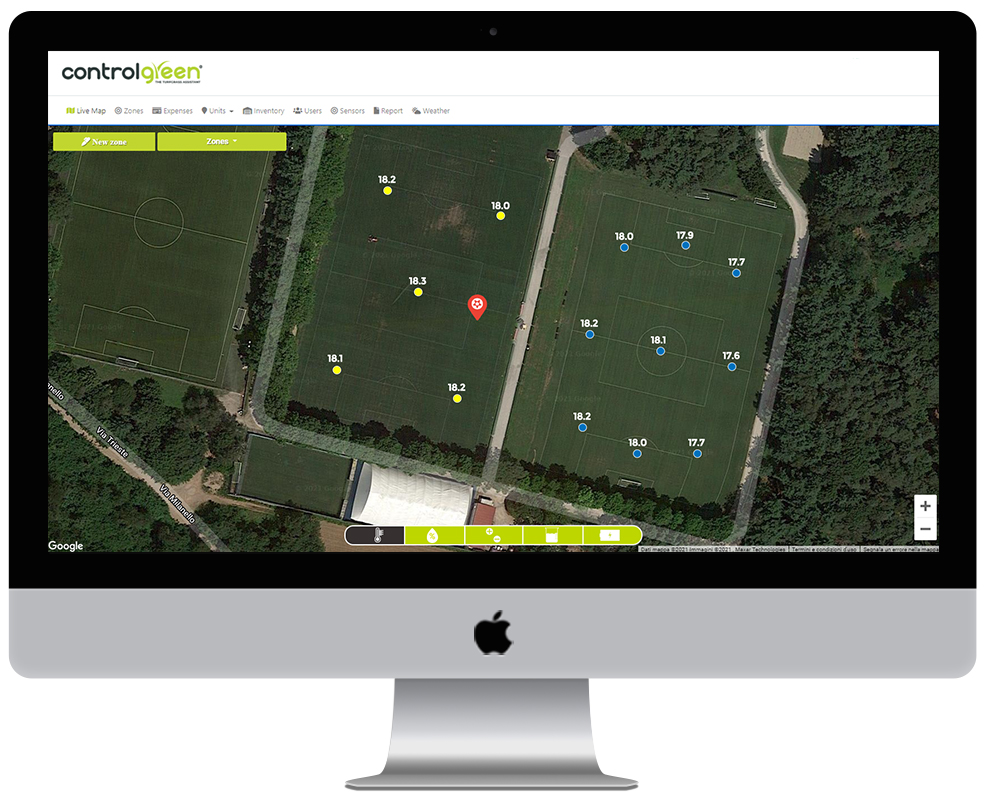 From the full overview to the details
Navigate your entire golf course, training facilities or single pitch. We have made it easy for you to keep the overview with a few clicks. Wake up every morning one step ahead.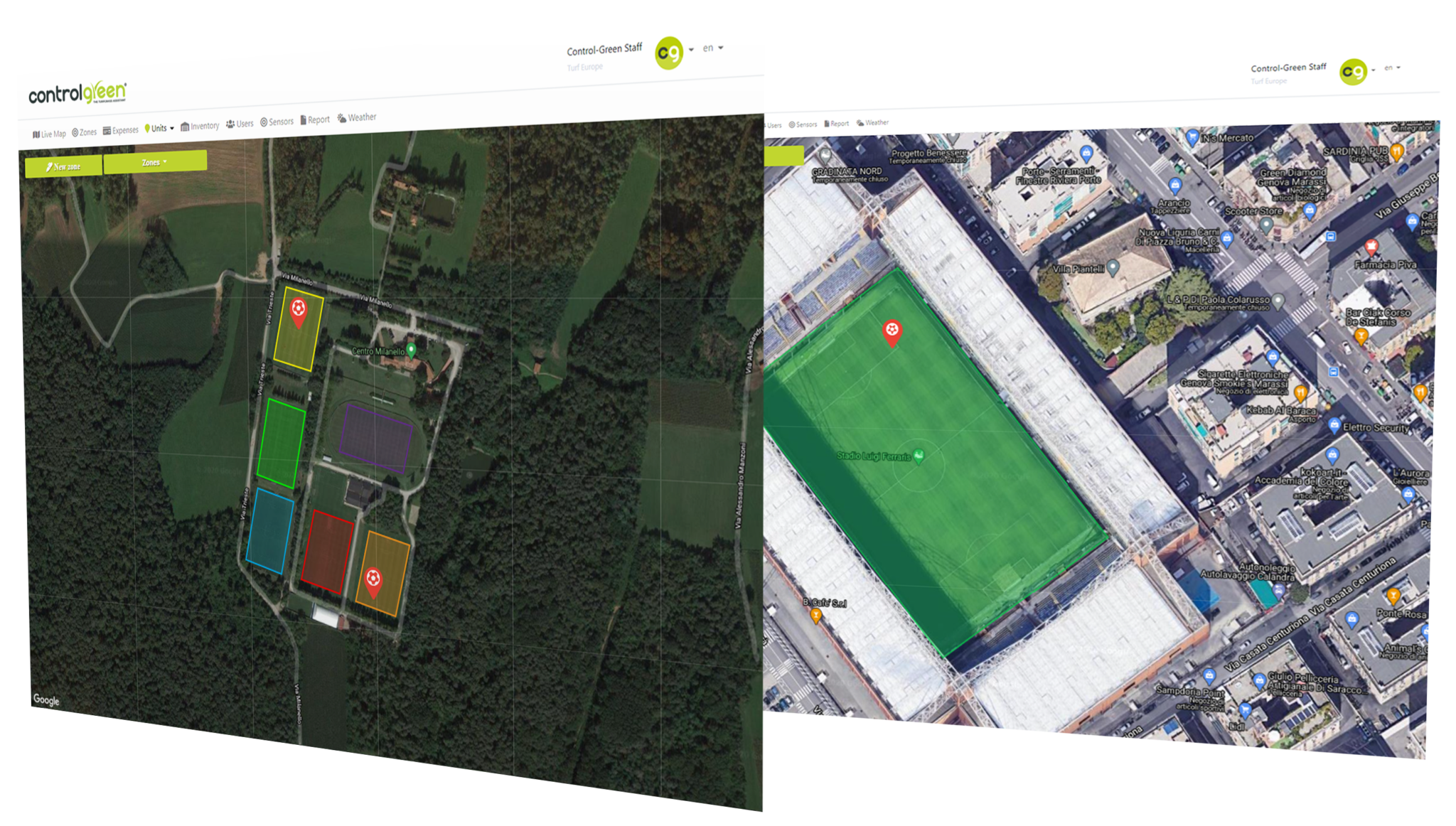 Build notifications threshold
Customize when you want data
Download your data on demand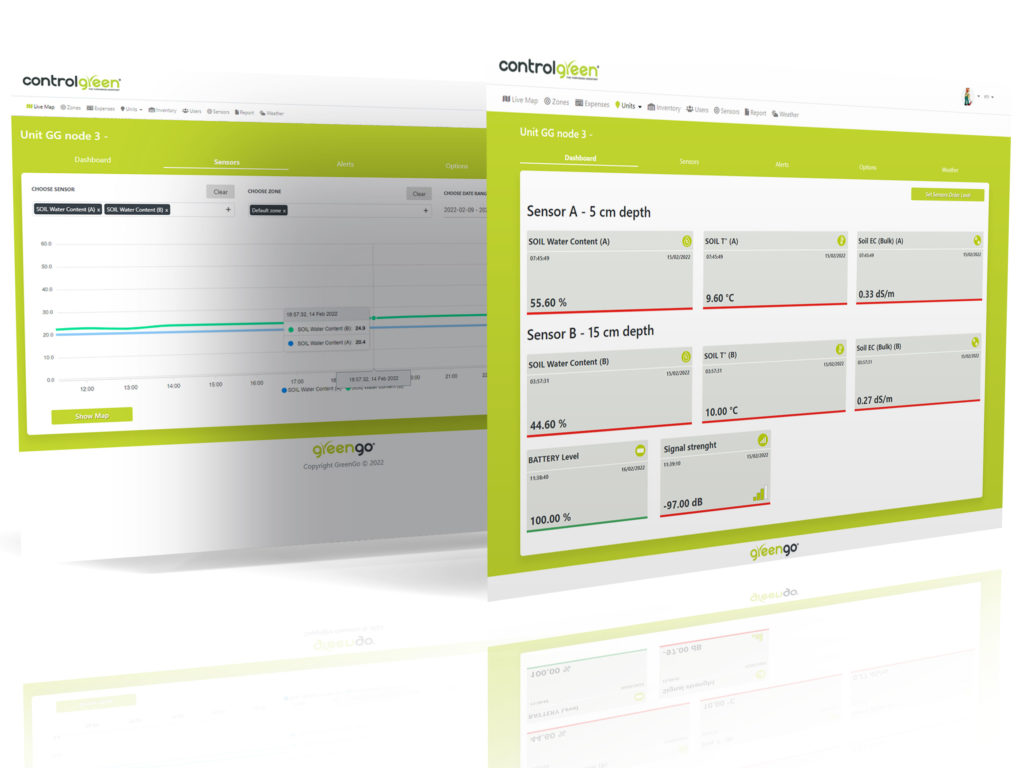 Deeper insights - daily, monthly and forever
GreenGO  provides the most thorough and detailed soil moisture data – even season over season. Track wet or dry reference points in all your pitches and start your mornings with fresh data from the ground. 
Users can build custom alarms with the sensors available in each device and use models to prevent turfgrass issues and act a proactive management
Growing Degree Days (GDD) are also available to keep track of diseases, insects or PGRs breakdown. 
The Smith-Kerns Dollar Spot Prediction Model is a logistic-based model that uses a 5-day moving average of daily relative humidity and daily average air temperature to create a probability that dollar spot will occur on a given day.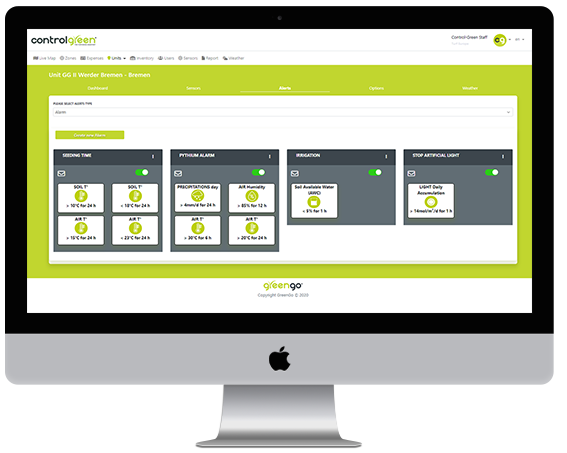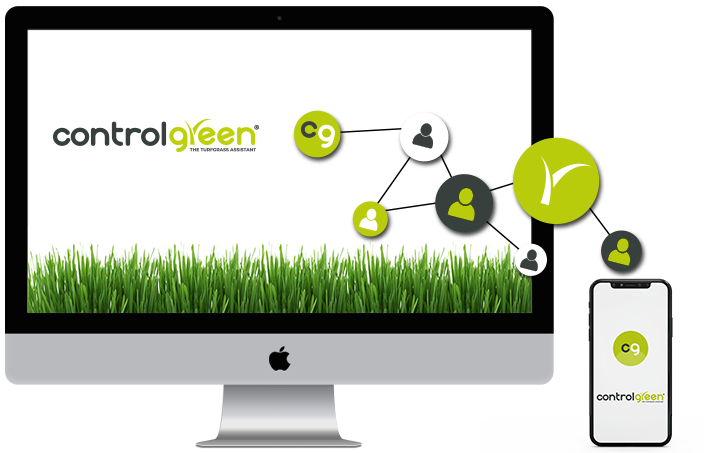 Share your data with your directors, staff and agronomists
Easily share your data with your director, staff, or agronomists. The permission panel enables the user to decide what to share and with whom. In this way, you can be sure that your turfgrass recipe or costs are safe
Share and download your reports
Reports are available in different format and they can be customize as the user want. Daily, monthly or date range frequency; Average or Min.-Max. data are just example of the insights you can get from the app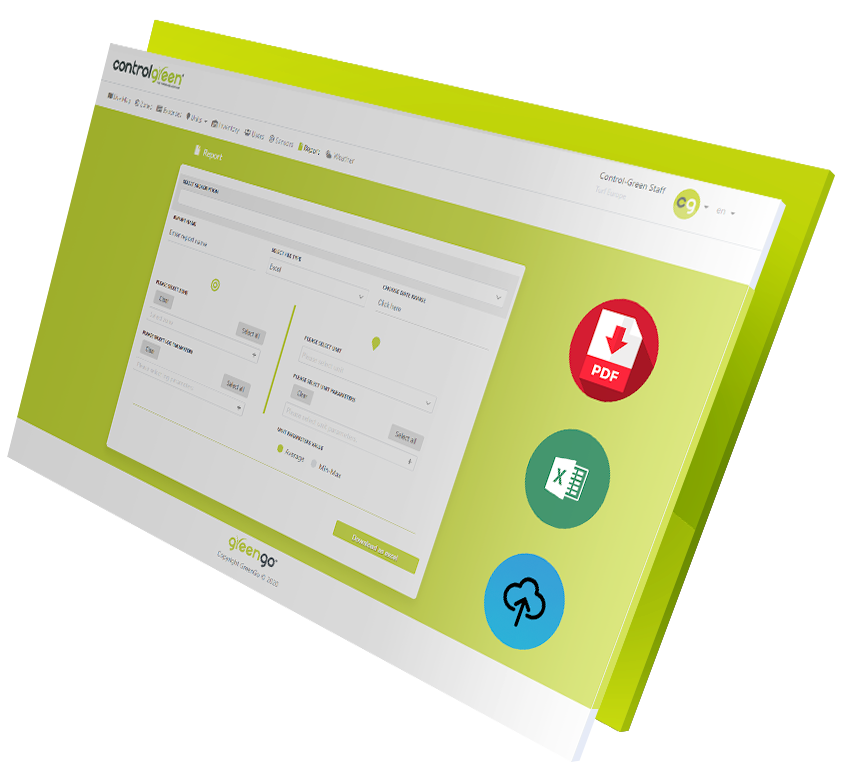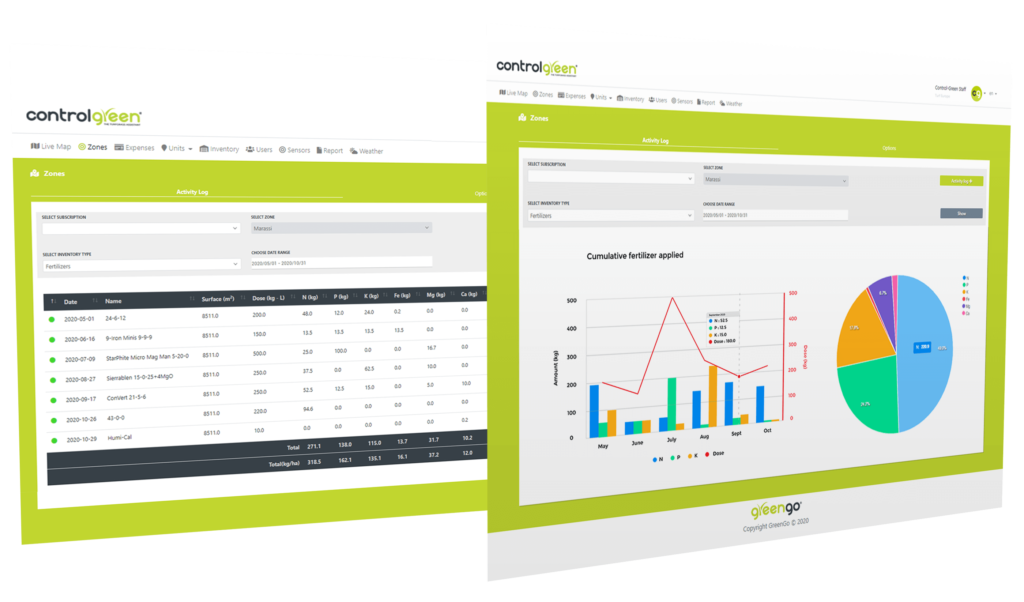 Knowing your past is the key to improving your future
Keep track of daily turf maintenance operations, manage your team, machinery, pitch usage, and fine-tune your pitch care schedule to lower costs.
Identify surface trends to improve pitch quality and increase playing hours
Easily access and review pitch condition reports. Use visually presented data, tests results, and detailed weather forecasts, to support your decisions