The most advanced wireless multisensor
for high-quality turfgrass
GreenGO node, your eyes in the substrate
GreenGO node is a multisensor device designed to send data below the surface. It has two plugs where you can connect the sensors that you prefer. 
It uses an NB-IoT protocol communication to be reliable in any situation. The default configuration has two sensors that acquire soil temperature, soil water content and electrical conductivity to get affordable data at two different depths.
It can be buried up to 30 cm depending on the signal strength. Anyway, the sensors wire allow the probe to reach any depth. 
You can see how the water flow through your soil profile, understand how long water takes to reach a certain soil horizon, check your underground heating system and control salinity leaching. 
The device acquire data every hour and sent them every 4 hours. We know that you want data and you want them when really matter. The node has a smart algorithm to recognise uncommon water content, temperature or high salinity. In this case, the GreenGO node will send immediately data to you. 
You can request your favourite sensor, we are able to set it prior to or after ordering. 
GreenGO node in-ground multisensor
You select the sensors - We delivered data 24/7
Up to 2 sensors
Select the sensors that you need. We will let them anytime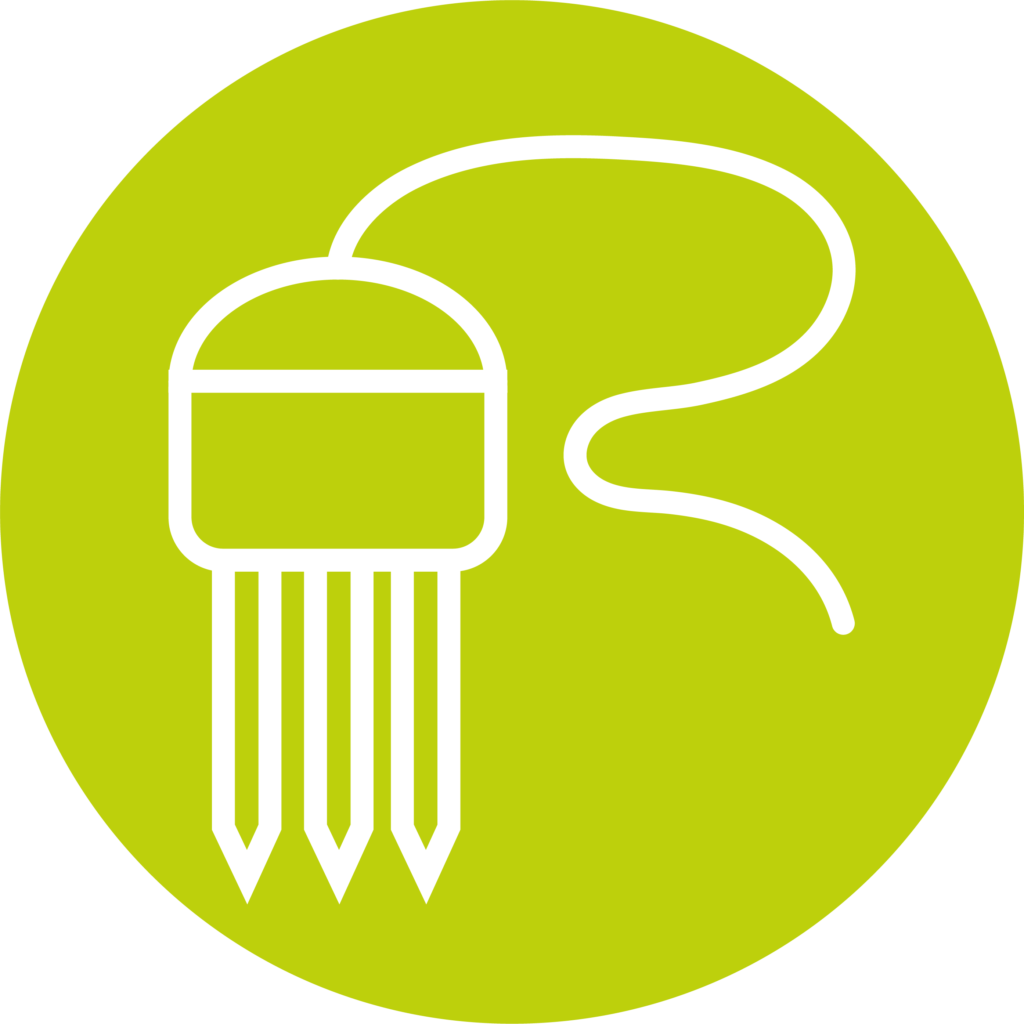 Plug & Play
Dig a hole, bury the node and set the position on your map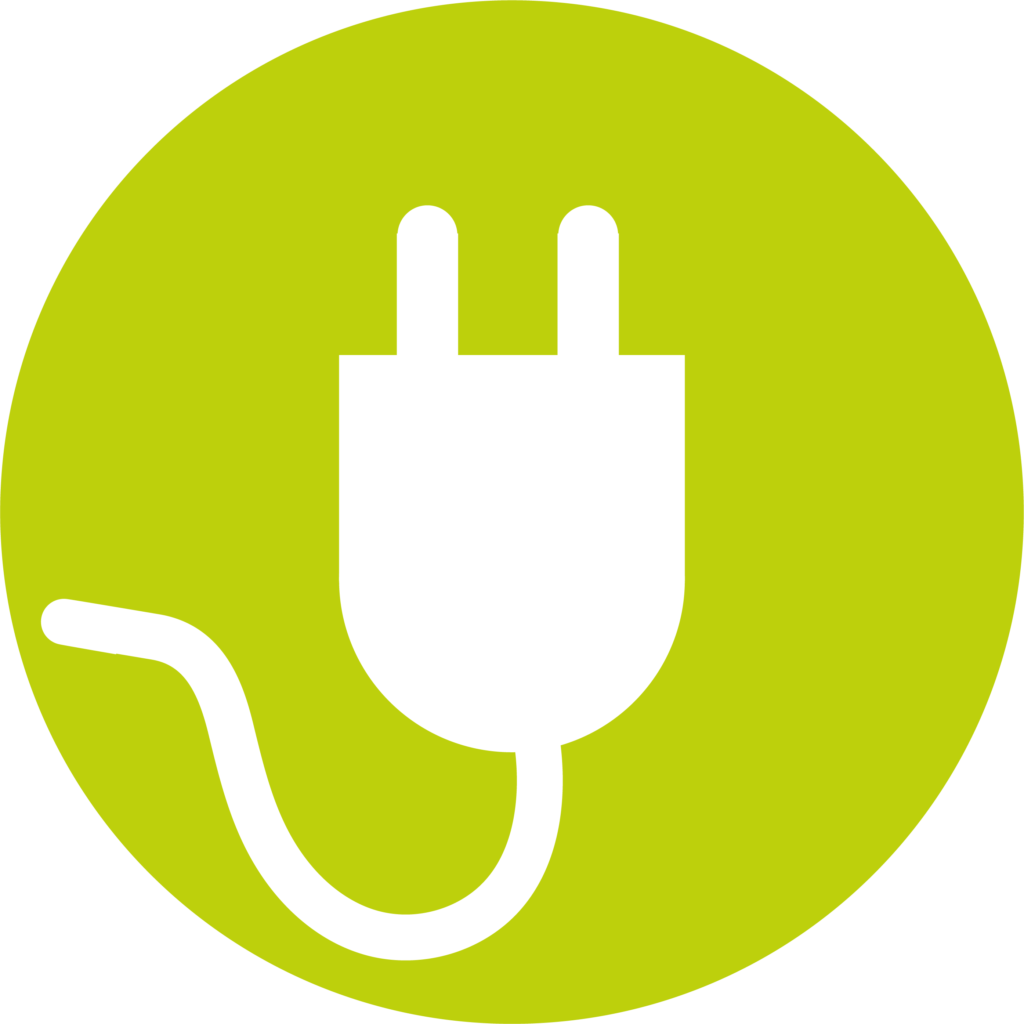 Long-life battery
The battery has an average lifetime of 2 years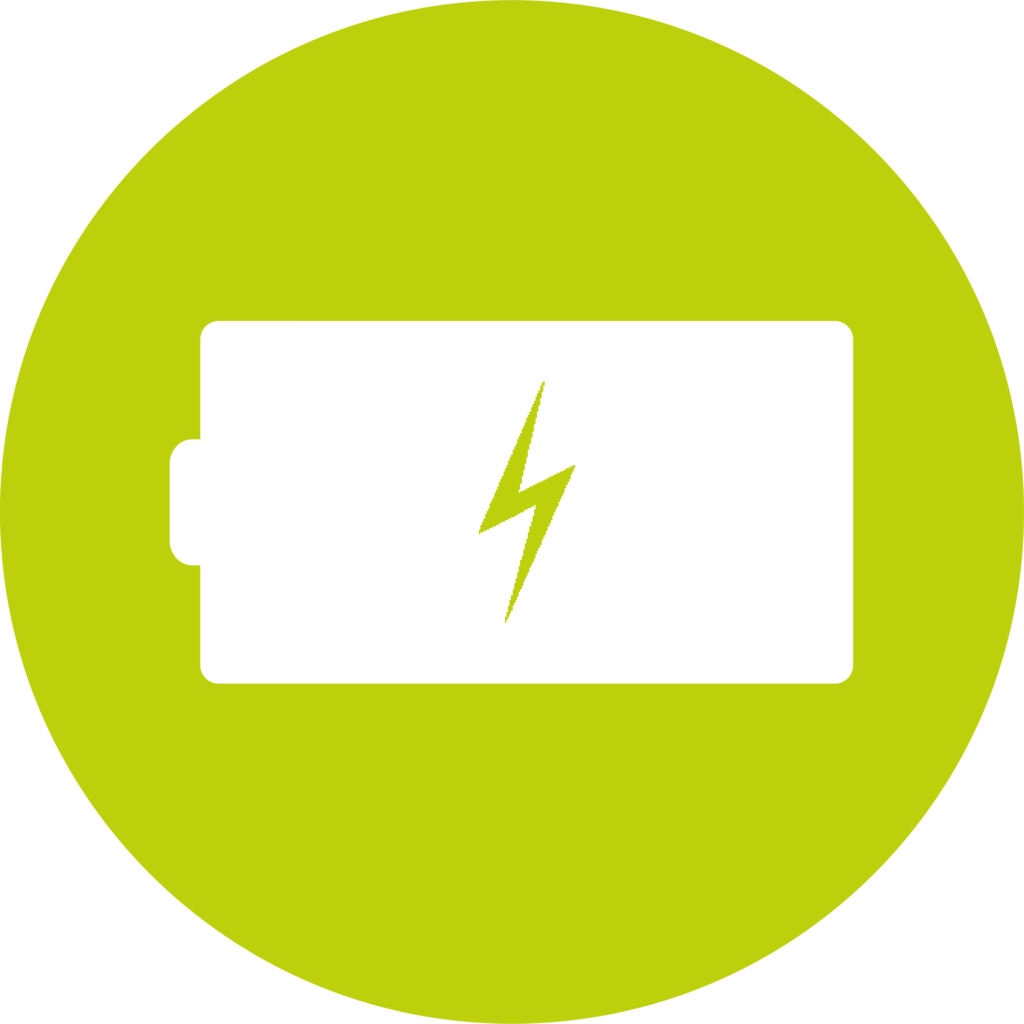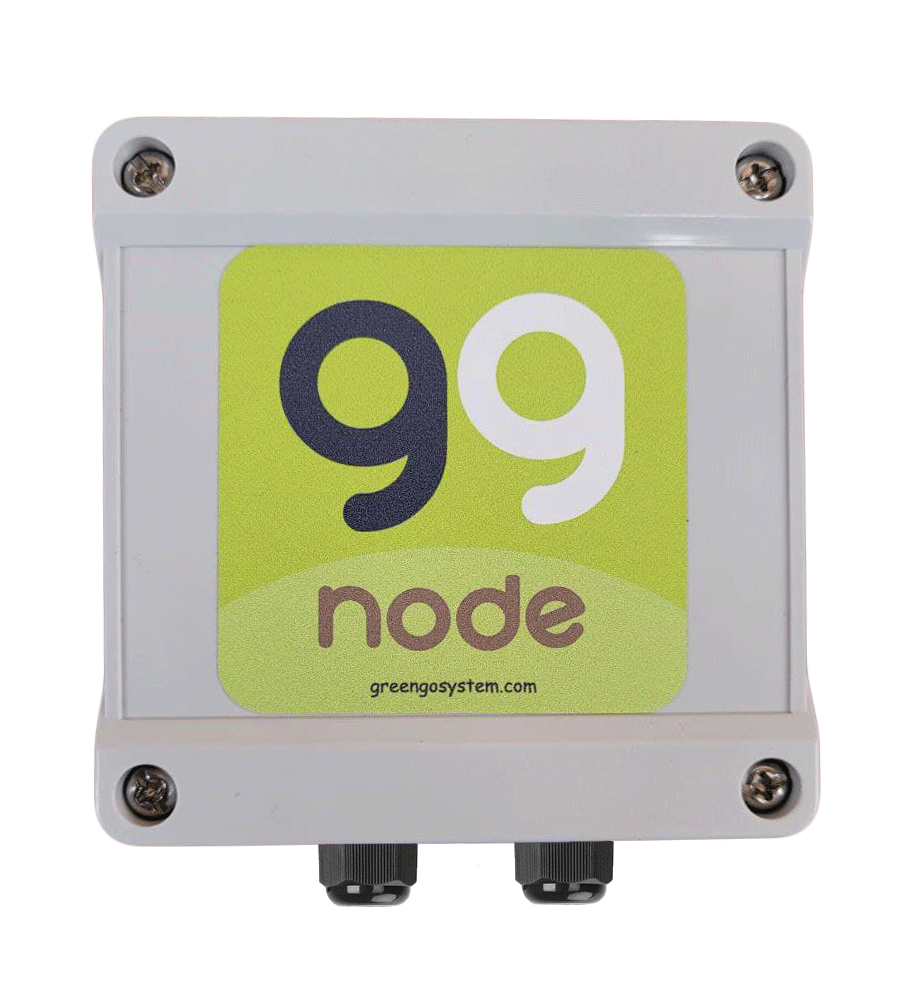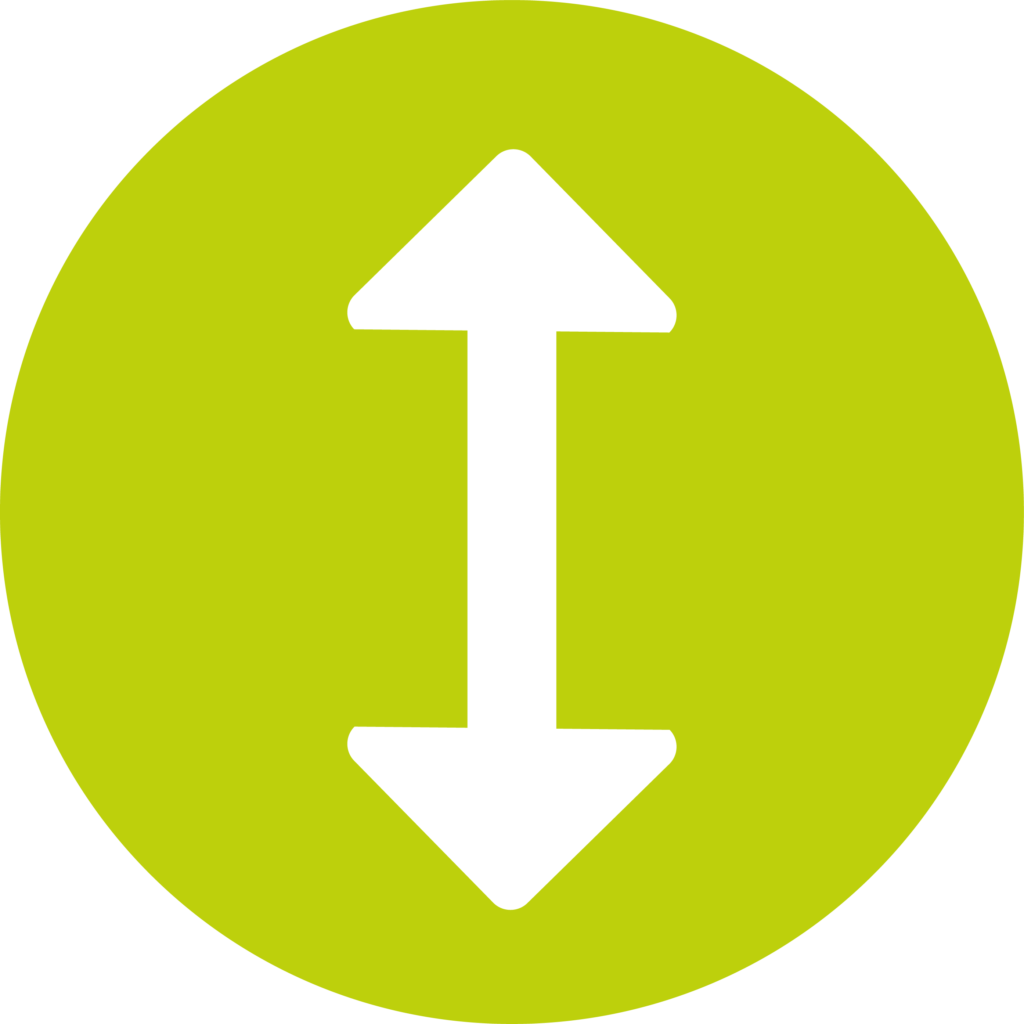 Bury in-ground
Flexible formfactor that allows you to choose depth of measurement
Smart send data
Smart algorithm sending data and customizable alerts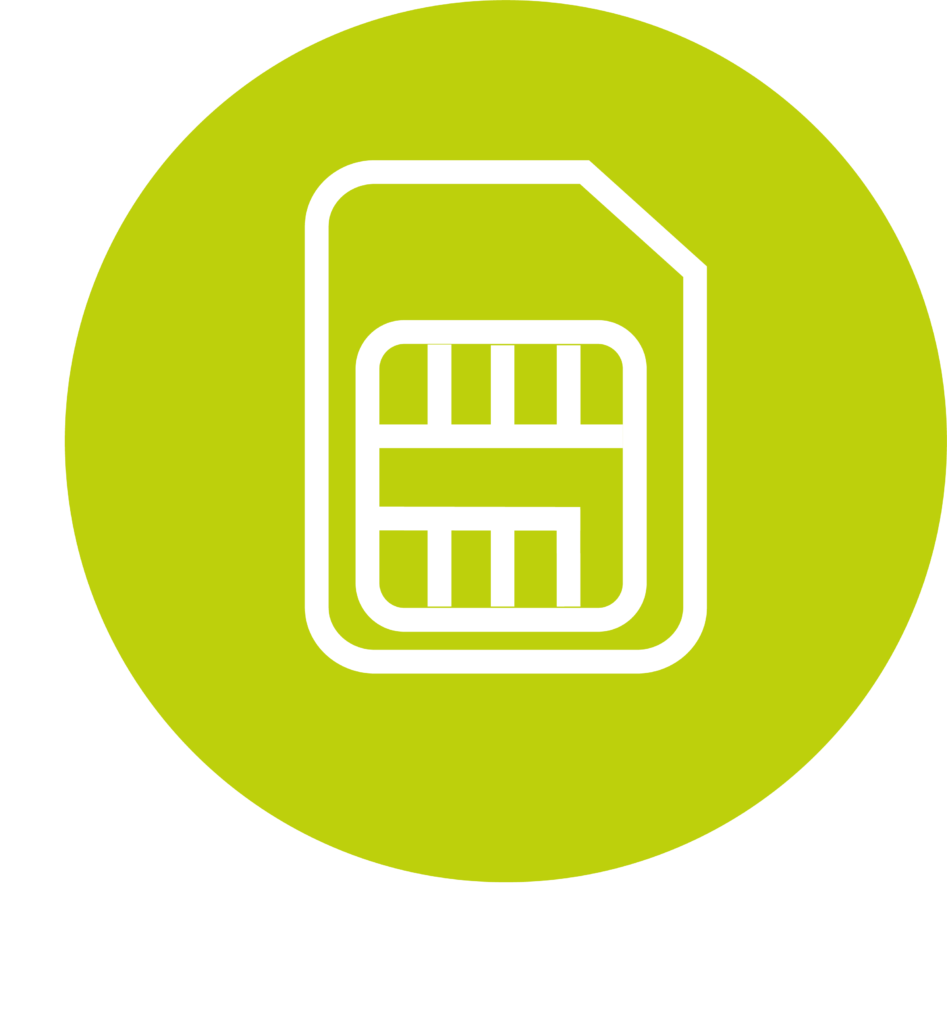 Build in SIM card
NB-IoT SIM Card works mainly everywhere with no installation cost
What data can do for you?
Acquire in depth and act in real-time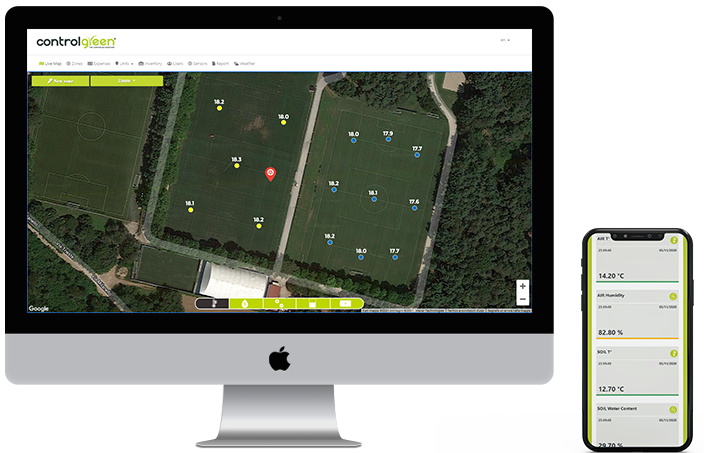 Maps and data to understand how your turf is feeling on Control-Green App
Set Field Capacity and Wilting point accordingly to your soil specifications and keep your substrate healthy for your turfgrass growth and save water. 
Other available features ranging from reports to data analytics, from multi-users account with different permission to smart alert.
Control-Green is more than an App to check the data coming from your unit, it is a support system for your turfgrass, analyzing data and helping you to take decisions. 
Choice the sensor that fits with your needs
Contact us if you don't find your favourite sensors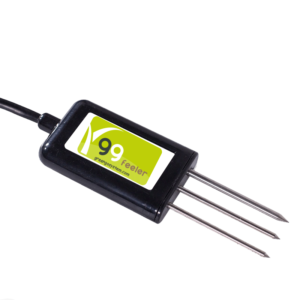 GreenGO feeler is a rugged soil probe that measures: 
Volumetric Water content
Soil temperature
Electrical conductivity (salinity)
It has 7 cm length rods and 200 ml of explored volume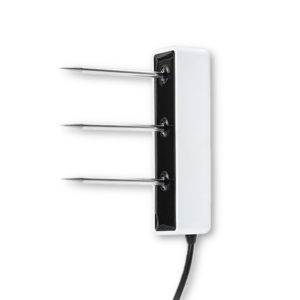 Teros 12  is a solid soil sensor probe from Meter Group company. It measures as follows:
Volumetric Water content
Soil temperature
Electrical conductivity (salinity)
It has 5 cm length rods and 1000 ml of explored volume
Contact us if you need a different sensors on you GreenGO node.
 You can customize your node as you prefer.
 We are happy to help you yo find the solution that works for you and suggesting different solution for you
GreenGO node is like your cellphone with a very performant SIM card that works in 100+ countries throughout the world with the best provider in your area. Our SIM card uses NB-IoT or GSM technology.
If you don't see your country on the list be sure to reach out, as we will find the proper solution for your case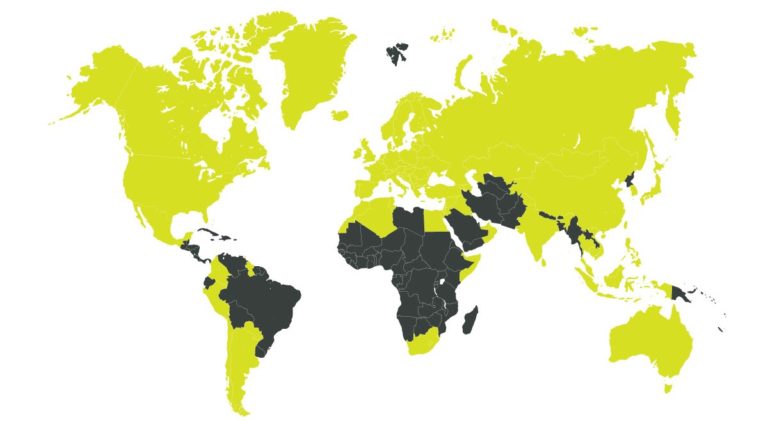 Plug & Play technology takes few minutes to instal or move
GreenGO node is built to last 20+ years in the ground. It is innovated and crafted with over five years of rigorous testing in order to become the most durable wireless sensor technology ever on the market. It has two plugs in one device:you can custom as you desire
Connectivity
GSM bands
UMTS bands
Communication method
Communication security
Cellular
Quad-band
800, 850, 900, 1900, 2100
HTTPS
SSL/TLS
IP ratings (Ingress protection)
Certifications
IP67, IP68
RoHS, CE, FCC, CCC
Battery
Lithium metal weight
Capacity
Operating voltage
Lithium Li-SOCL2
3,6 g
13000 mAh
3,6V