Improve your turfgrass decision
with data-driven management
Wherever there is a turfgrass, we have the right solution
Any GreenGO product is modular, you can build the suite that fits your needs
with data-driven management
All managed from you Control-Green account
Full control anywhere, anytime at your fingertips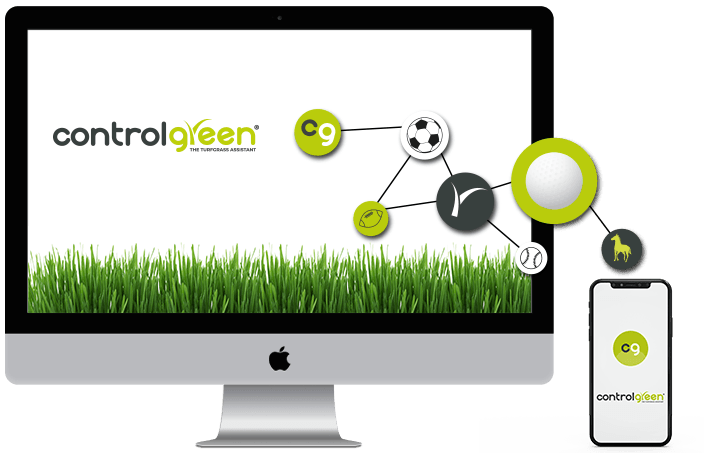 All products are connected to the Control-Green app to ensure a more effective and integrated management:
The App is your management tool, which enables full control over your ground. It shows you alla available data, and enables you to improve efficency and quality of use of resources

Control-Green is also a pitch management app where you can keep track of daily turf maintenance operations, manage your team, machinery, pitch usage and fine tune pitch care schedule to lower costs.
Weather station, in-ground sensors and NDVI / IR camera to get insight into the most influential variables governing turf performance and how they impact each other. Decision-making to apply water, nutrients and cultural practices have never been more precise! Read more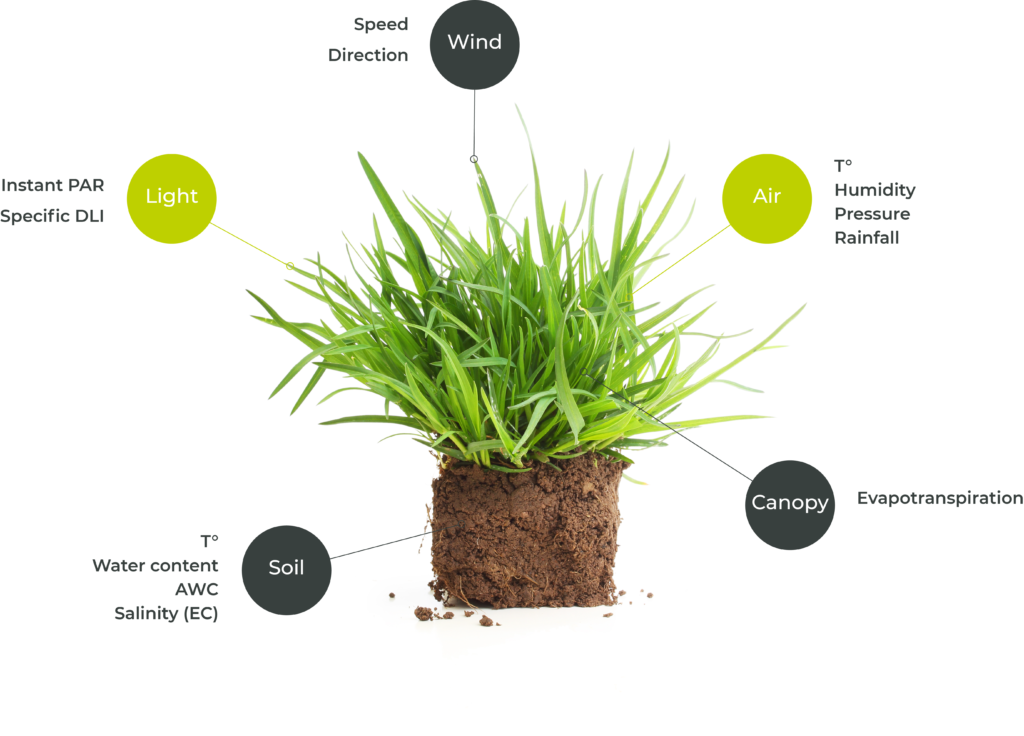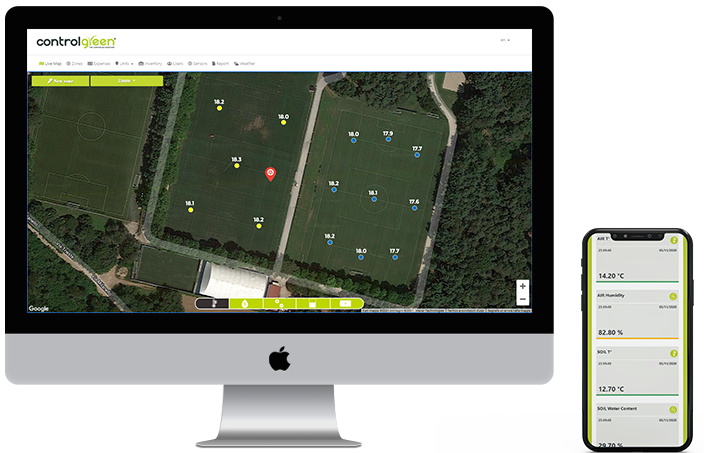 A new level of data analytics
Agronomist and greenkeeper have a real-time dashboard of their turfgrasses and can quickly see and hone in on areas of concern. Users can zoom in to view data across hundreds of sensors location, and track specific data trends over time. Users can receive notifications and alerts to take those recommended data-driven actions. Read more
KNOWING THE PAST IS THE KEY TO IMPROVING THE FUTURE
Register your maintenance and input, such as: fertilizer application, lighting hours, irrigation, precipitation, fungicide application, diseases. This enables you to keep track of your input and resource use. 
You don't need any device to use the pitch maintenance feature. <be> Read more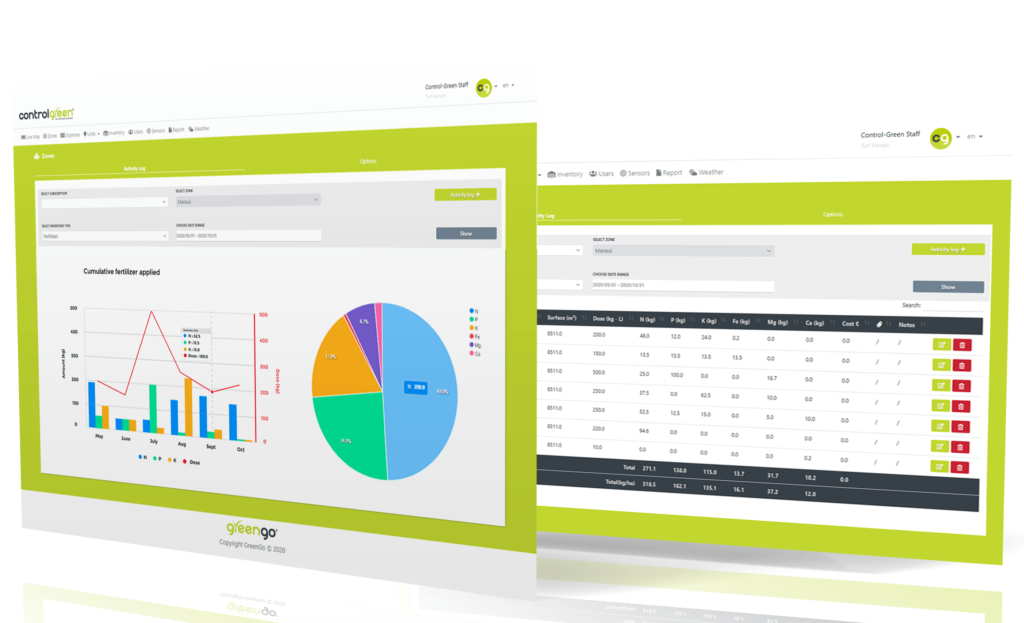 What you will do with data?